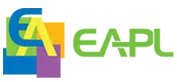 ELMO MX-P
Visualiser - ELMO MX-P Document Camera
for better teaching and learning, enhances Students understanding, increases participation and knowledge retention, keeps the Students energized and so on..
Document Camera MX-P delivers the smoothest true-to-life, high-quality image with no delay. It is the first document camera on the market capable of 16x digital zoom at 4K resolution, capturing true 4K at 30fps or full HD at 60fps. With an output terminal offering HDMI, RGB, and USB Super Speed 3.0, MX-P seamlessly connects to a wide array of devices. Weighing only 1.2lbs, the MX-P's flexible structure and easy setup make it the perfect solution for presentations on the go. MX-P is the best document camera in India. It is easy to operate, simply enables you to place any item under the camera connect it to the projector for large image display. Such Document Camera can be easily placed anywhere occupying less space with compact design.
Document Camera Features
16x Zoom in True 4K
offer 16x digital zoom at 4K resolution, capturing video in True 4K / Full HD.
HDMI/RGB/USB 3.0 Outputs
Super Speed USB 3.0, HDMI, and RGB/VGA output options
Flexible
The MX-P is equipped to twist, bend, and fold, making it one of the most flexible
Lightweight - 1.2lbs
only 1.2lbs, the MX-P is completely portable
MX Writing Board
Pair with the MX Writing Board for dry marker surface during presentations.
Visualiser MX-P Specifications
LENS
f=2.0 FOV 79° (Diagonal)
FRAME RATE
Max. 60 fps (@high frame mode 1080p)
PIXELS
H: 4160, V: 3120
ZOOM
16x (MAX)
Resolution
H: 1300TVlines or more V: 1300TVlines or more
EFFECTIVE PIXELS
13M (4160 x 3120)
IMAGE PICK-UP DEVICE
1/3.1" CMOS 13M pixels
SHOOTING AREA
374mm × 281mm (Hight:286mm) aspect4:3
FOCUS Range
100mm – ∞
FOCUS CONTROL
Auto One-Push AF
ZOOM BUTTON (W/T)
Provided
WHITE BALANCE
Auto/Manual
BRIGHTNESS Control
Provided
PAUSE
Provided
AF BUTTON
Provided
IMAGE ROTATION
0°/180°
LIGHTING (LED)
Provided
FLICKER CORRECTION
50Hz/ 60Hz, Via USB/Software
USB output
USB3.0 UVC (M-webp, YUY2), 13M (4160x3120) @20fps 4:3,
4K (8M) (3840x2160) @30fps 16:9, 3M (2048x1536) @30fps 4:3,
1080P (1920x1080) @60fps/30fps 16:9, 720P (1280x720) @60fps/30fps 16:9,
HDMI output
1080P/720P *thru Expansion box
RGB Output
UXGA (1600 x 1200), XGA (1024 x 768) *thru Expansion box
USB Connection
Yes USB 3.0 Micro B
DIMENSIONS (W x D x H)
343mm x 82mm x 302mm (when setup)
290mm x 82mm x 22mm (when folded)
WEIGHT
550g very light
POWER SOURCE
DC-5V
POWER CONSUMPTION
4.6W (HDMI/RGB) 3.2W(USB)
PACKAGE CONTENT
AC Adapter, USB 3.0 Cable, DC Power Cable, Quick Guide, Product Warranty
Our Products
Features
About Us
Resources
© Edu Assessment Pvt. Ltd. ™