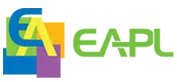 Visualiser - ELMO TX-1 Document Camera
Help maintain your Students' interest with high quality Images. Enhances Students Understanding, Saves 95% Lab Activity Time and so on..
Document Camera Elmo TX-1was designed with not only the user in mind but the audience as well. With its new sleek and thin design it allows for better eye contact with your audience without blocking their view of you and the display. ELMO TX-1 also built-in WiFi connection source allows for wireless control of the camera from your Windows based device. It was also built with a 45% smaller footprint in order to save room and increase portability, simplified connection sources containing output options only for ease of use, and a built-in security plate to keep your TT-X1 safe and secure. TX-1 Document Camera provides incredible image quality, 8X optical Zoom enable to record lecture in classroom/conference hall with outstanding video quality, save it to the PC/Laptop via USB cable for future reference. TX-1 is easy to connect, operate and simply enables you to place any item under the camera to display them to the audience..
ELMO TX-1 Features
Wi-Fi allows for wireless transmission of HD video to stream to a Windows based computer or mobile device
The TX-1 is equipped with an HDMI output to give you the superb image quality you need.
12x optical and 8x digital zoom, allowing you to see things the human eye cannot
The most flexible document camera: Bend it, Twist it, Fold it.
The specially designed included Base Plate acts as an anti-theft bracket while still maintaining the cameras tiny footprint.
30FPS full motion videos with full hd quality
3.4M sensor CMOS provides incredible superb image quality
Weighing only 10lbs, it is completely portable and easy to transport
Visualiser ELMO TX-1 Specifications
LENS
f=4.0mm-48.0mm, F3.2-3.6
FRAME RATE
30 fps
PIXELS
2,144(H)x1,588(V) (total), 1/2.8" CMOS 3.4M pixels(effective)
ZOOM
8x (MAX) (Digital), 12x (optical)
EFFECTIVE PIXELS
13M (4160 x 3120)
IMAGE PICK-UP DEVICE
1/2.8" CMOS 13M pixels
SHOOTING AREA
A3 or more (420x313mm) Analogue RGB
FOCUS Range
WIDE side (f=4.0mm or 23.4mm less than 50mm TELE side (f=23.4mm-more) 200mm
FOCUS CONTROL
One-Push AF
ZOOM BUTTON (W/T)
Provided
WHITE BALANCE
Auto/Manual
BRIGHTNESS Control
Provided
PAUSE
Provided
AF BUTTON
Provided
IMAGE ROTATION
0°/180°
LIGHTING (LED)
Provided
FLICKER CORRECTION
50Hz/ 60Hz, Via USB/Software *on Expansion box
USB output
USB 2.0 UVC 1080p/720p/XGA/VGA/30fps
HDMI output
1080i 30fps, 720p 30fps
ANALOGUE VGA Output
XGA (1024 x 768) 30 fps
HDMI
Yes HDMI type A
USB
Yes USB type B
VGA
Yes Dsub 15p connector
DIMENSIONS (W x D x H)
: 391.7 x 230 x 427.9mm (when setup)
: 183 x 230 x 482.8mm(when folded)
WEIGHT
2.4kg
POWER SOURCE
DC jack 5V ( *on Expansion box)
POWER CONSUMPTION
8W
PACKAGE CONTENT
AC adapter, USB cable (B), DC power cable, setup Guide, Product Warranty
Our Products
Features
About Us
© Edu Assessment Pvt. Ltd.