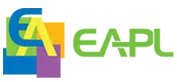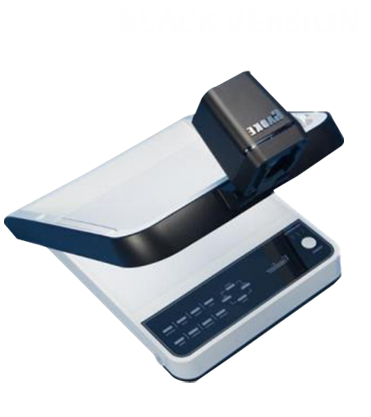 EAPl-DG01
EAPL - DG01 Document Camera
for better teaching and learning, enhances Students understanding, increases participation and knowledge retention, keeps the Students energized and so on..
Document Camera is an equipment, used to enlarge small images, which are invisible to the naked eyes, to high resolution images and present them to the audience. EAPL-DG01 Document Camera is portable, easy to use visual presenter. This document camera enables you to capture HD image of your documents. DG01 is the best document camera in India. It is easy to operate, simply enables you to place any item under the camera connect it to the projector for large image display. Such Document Camera can be easily placed anywhere occupying less space with compact design.
Document Camera Features
light System
A high power lamp provides smooth
and consistent lighting for accurate color reproduction
Electronic Hardware
High end componenets deliver high
performance, stability and reliability
Image Sensor(CMOS)
A high resolution cmos image sensor
ensures the capture of high quality image data
Camera Lens
A large high precision premium quality lens
creates a better image
LCD Screen Optional
3.5 inch TFT screen, this monitor is mainly designed as a preview monitor for live image display
EAPL-DG01 Specifications
IMAGE SENSOR
1/3 Inch Digital Image sensor
ZOOM
22×Optical Zoom,10×Digital Zoom
FPS
30 Frames
VIDEO FOCUS
Auto/Manual
WHITE BALANCE
Auto/Manual
TOTAL PIXELS
3.2 Mega Pixels
IMAGE EFFECTS
Freeze/Mirror Image, Positive/Negative
USB OUTPUT
USB 2.0
TV LINES
≥800 Lines
INPUT
VGA/HDMI/Audio/Video(Optional)
OUTPUT
VGA/HDMI/Audio/Video/RS232
OPERATIONS METHOD
Slightly touch the board, Remote Controller
WORKING TEMPRATURE
-15℃-40℃
DIMENSION
410*370*550mm(Open) 410*375*135mm(Close)
CERTIFICATION
CE/FCC /ROHS/ISO 9001 /ISO 14001
FUNCTIONS
Brightness adjustment
Color adjustment
Image capture/freeze/split
Positive/Negative conversio4GB Image storage
English OSD
USB Output
Auto White Balance

VISUALISER KEYPOINTS
Our Products
Features
About Us
© Edu Assessment Pvt. Ltd.™